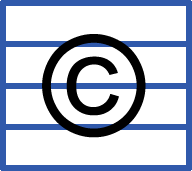 A Lawyer Who Speaks Your Language
Are you an artist, entrepreneur, executive or attorney who needs help with copyright or other intellectual property issues?  Are you starting or expanding an arts-related business or organization? We help creative and performing artists, music publishers, record labels, writers and arts-related organizations.
We also advise growing businesses and entrepreneurs on a variety of issues, including business formation, financing and licensing protected properties.  And we help clients resolve copyright and contractual disputes.
Choosing an attorney is an important decision.  The lawyer you select can affect how much you pay in legal fees as well as the results you get. Since graduating from the University of Chicago Law School, Marc D. Ostrow has been a senior executive, attorney and professor in the music business. He is also a songwriter and performer. With both extensive business experience and first-hand knowledge of what it means to be an artist, Marc understands the needs of both creators and companies.  He takes pride in working efficiently, effectively and creatively. Marc analyzes the practicalities as well as the legalities of any situation. And he explains them in plain English.
Whether you are an artist, executive, entrepreneur or attorney, Marc speaks your language.
Please call us at 917-868-1900 or e-mail us on the "contact" page if you have any questions regarding services or fees.
All content on this site constitutes attorney advertising and is subject to the disclaimer on the "contact" page.